Many of you begin working out or exercising in an effort to lose weight. In an effort to lose weight, some people start dieting and cutting back on their food. What if you could season your food instead of cutting back on your intake? Knowing that you can spice up your diet to assist reduce some weight gain in your body may be quite thrilling.
A lot of people believe that spicy foods can be dangerous for their health, which is also true but only if you use an excessive amount of spices in your food. We are not talking about those super powerful hot sauces like Mad Dog 375 Plutonium No. 9 that comes in at 9 million Scoville Hotness Units (SHUs). Everyday spices like black pepper, red chili powder, and chili flakes can be good ingredients that you can use in your daily food, whether it is breakfast, lunch, or dinner.
Some of the common spices that can be useful in weight loss can be easily found at home, such as red chili and black pepper. You can also blend those raw chilies into chili powder. Mixing spicy powders in your food is very convenient. Therefore, using spices in the form of powder would be an ideal choice.
Advantages of eating spicy foods
Spicy foods are beneficial for longevity – Consumption of spicy food daily or even once a week can reduce your mortality rate by at least 14 %. Eating spices with healthy food would be more beneficial for lowering the mortality rate. For example, if you are going to eat a taco with a margarita or Corona, it might not be effective because they contain a lot of empty calories. You will most likely gain weight, not lose, so you must eat a spicy taco without the alcoholic beverages. Try drinking a nice soda and fresh lime instead.
Increase your metabolism with the help of spicy food – Ingredients like cinnamon, turmeric, pepper, chilies, and cumin can raise your metabolism, according to expert studies. Apart from this, spices also slow down your appetite, and this also helps you to burn the extra fat in your body. In addition, biological scientists have found that the growth of fat tissues in mice can be suppressed with the help of turmeric powder. So start using turmeric powder in your dishes on regular bases.
Spices combat inflammation – Spices can also be used for medicinal purposes such as arthritis, nausea, headaches, and even autoimmune disorders. Turmeric has some compounds known as curcumin which are very effective in reducing inflammation of the body. Garlic and gingers have been used for centuries for the treatment of inflammation because these also have anti-inflammatory properties.
Spices help to kill bacteria – There are many harmful bacteria present in the human body, which is not a good sign. The high amount of bacteria can lead to sickness, or you can also gain extra weight from them. But with the help of spices, you can easily kill these bacteria because spices such as cumin and turmeric are very rich in antimicrobial properties and powerful in anti-oxidation. These features are ultra-useful in killing bacteria in your stomach, and this can lead to some weight loss also.
There are many things that you may eat with spices, but eating wholesome foods can occasionally be very monotonous and bland. To that end, here are some dishes that you can enjoy with lots of spices and that may also satisfy your wonderful appetite.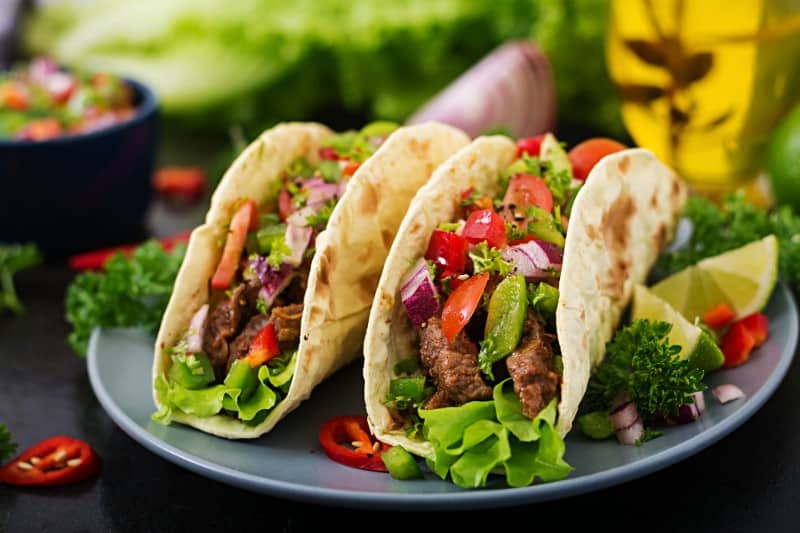 Recipes to spice up tasty foods
Egg toast with a lot of spices and avocados – Avocado toast with eggs is often a very tasty and healthy option. You can also eat them on a regular basis, and this won't let you get over with them. Adding spices more than suitable can be very beneficial for your weight loss journey because you are eating a portion of healthy and tasty food at the same time.
Spicy pepitas and cinnamon – This can be effective for the evening and late-night snacks because this is a combination of spices, portions, and a little bit of healthy fat. Cinnamon contains a lot of protein, and pepita contains healthy food which can also be useful for bodybuilding. Consuming these items with spices makes them very tasty and healthy to eat.
Ice tea made up of turmeric, ginger, and lemon – It might feel weird to imagine drinking a drink made up of turmeric, ginger, and lemon, but this is a very healthy drink, and according to studies, these drinks help a lot of people to reduce weight because it makes your stomach full after one or two drinks. This iced tea can be a tasty option also because it tastes like a normal juice.
Cumin rice – If you are bored of eating the same and healthy things again and again, and you want something for a change, that dish should be healthy and tasty at the same time. Rice with cumin would be an ideal option to stop you from craving. Rice is the favorite dish of many people. Rice is an easy dish to make, and adding cumin to them is much easier. You can remove fat from rice by boiling it one to three times. This can help you to lose weight very effectively.
A Few Tips for handling spicy foods
Spicy foods are often healthy
Spicy food can be dangerous for your eyes
Using gloves will be recommended if you are going to use a super spicy pepper.
Eating spicy food can be good until you don't eat them in a suitable quantity.
Some food even contains warning on their packet, and you should not eat them if you are new to spicy foods.
Consuming spicy meals can help you lose weight, but it won't totally reduce your body fat; you also need to exercise and work out. Spices, on the other hand, give you a boost for losing some weight. Although these foods are not the cause of hemorrhoids, they might nevertheless burn if you have anal fissures. If eaten in large quantities, spicy meals can also induce stomach aches. Doctors recommend consuming spices in moderation to reap their benefits.
© 2016-2022 by DietTips.net, a LIVenture LLC.
All rights reserved. No part of this document may be reproduced or transmitted in any form or by any means,
electronic, mechanical, photocopying, recording, or otherwise, without prior written permission of LIVentures LLC.